Tuesday,
June 8, 2021
5:48pm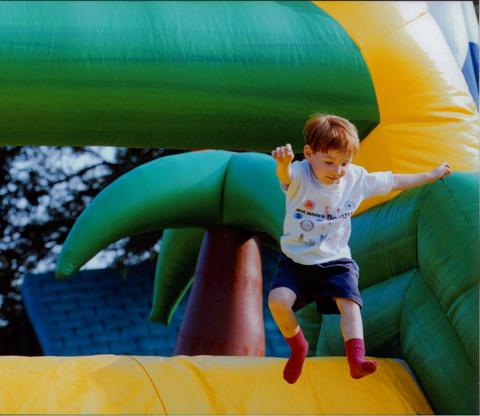 Bring out your chess boards, card decks, puzzles (and the rest!) and play along with Worthington Memory as we celebrate gaming this summer.
Our scrapbook records highlight a diversity of diverting experiences enjoyed while gaming solo and with others. Worthingtonians have participated in formal gaming groups at least as far back as 1885, when the Progressive Euchre Club arranged a cotillion, mixing up dance partners as well as euchre teammates. The Columbus Area Boardgaming Society, featured in a local newspaper profile shortly after its nonprofit status was established in 2003, has offered boardgamers a space for making new acquaintances (with fellow gamers and games alike) in northeast Worthington since 1997.
Accessing dedicated spaces for recreation in the community has sometimes required paying for membership, such as with the Worthington Club, which, before the days of board game cafes and barcades, operated on North High Street from 1944-1952. The club offered a mix of food, games and socializing for its members, and eventually opened its dining room to the public in 1951. Membership and amenities expanded, but plans to add bowling lanes and a swimming pool to the club's space (the former Chase Tavern) were not realized prior to its closure in 1952.
Free opportunities for the community to enjoy spontaneous gaming have popped up, too, particularly around festivals, celebrations and open houses. Worthington's bicentennial celebration served as an occasion for residents to try their hand at time-tested games and puzzles that originated centuries ago, including stick-and-hoop-based challenges and draughts (an early iteration of checkers that has been traced to 12th century France). Worthington itself was even gamified, thanks to the fundraising efforts of the 1991 Worthington Chorus, which designed, produced and sold a Monopoly clone titled The Game of Worthington, sporting the names of local streets and businesses.
Gaming has also helped facilitate learning, bonding and unwinding among students and staff of Worthington Schools. What better way to learn the workings of the stock market than by trying to out-invest other students nationwide using up to $100,000 of imaginary funds on a simulated Wall Street, as teams of Worthington high schoolers did in the late 1990s? Students have also earned accolades, across the decades, as chess champions and as participants in the locally-televised, team-based trivia competition show "In The Know." A former contestant and student also co-founded and independently produced one of the first videogame-focused fanzines, Game Zero, while attending Worthington Kilbourne High School in the early 1990s.
When it comes to local athletic contests, referees and spectators alike have been keen to keep the score-- rain or shine (or draw), using records including official scorecards and collectible programs. Sporting events have provided an opportunity to lift the spirit of our community and showcase the talents of local athletes, as the annual Battle of Worthington basketball matchup between the special Olympian Worthington Stars and middle school Ambassadors has for over two decades. The tournament was moved from its initial home at Kilbourne Middle School to larger high school arenas, to accommodate growing numbers of fans in attendance, as reported by "ThisWeek Worthington News" in 2006.
We hope you've enjoyed this round of historical gaming-- and game on!
Newspapers
This Week in Worthington

Thursday, May 20, 2004
Worthington News

Thursday, January 18, 1945
Worthington News

Thursday, May 8, 1947
Worthington News

Thursday, August 16, 1951
Worthington Suburbia News (SNP)

Wednesday, November 27, 1996
Worthington News

Thursday, December 4, 1975
This Week Worthington News

Thursday, March 9, 2017
This Week in Worthington

Wednesday, November 18, 1998
Worthington Suburbia News (SNP)

Wednesday, December 24, 1997
Worthington Suburbia News (SNP)

Wednesday, May 26, 1993
Worthington Suburbia News (SNP)

Wednesday, March 24, 1993
This Week in Worthington

Thursday, March 2, 2006
This Week Worthington News

Thursday, August 6, 2020
Worthington Suburbia News (SNP)

Wednesday, June 18, 1997
Worthington News

Thursday, July 9, 1931