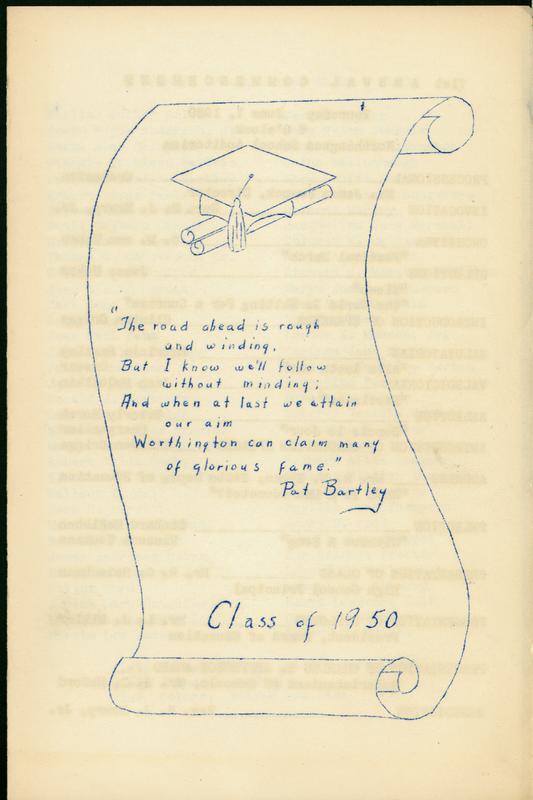 71st Annual Commencement: Class of 1950 is text, with genre program and graduation ceremonies. Its dimensions are 8.5 in. x 5.5 in.. It is 3 pages long.
It was created on Thursday, June 1, 1950.
Worthington High School and Worthington Schools are the Creators.
This graduation program for Worthington High School's class of 1950 features a poem on the cover penned by a member of the senior class, Patricia Bartley. In world events, in June 1950 North Korea invaded South Korea. The United States entered the conflict the following month. Robert Buell, one of the graduates of 1950, served in the Korean War.
You can find the original at Worthington Schools.
This file was reformatted digital in the format video/jpeg2000.
The Worthington Memory identification code is wsa0075_001.
This metadata record was human prepared by Worthington Libraries on March 27, 2003. It was last updated October 6, 2017.