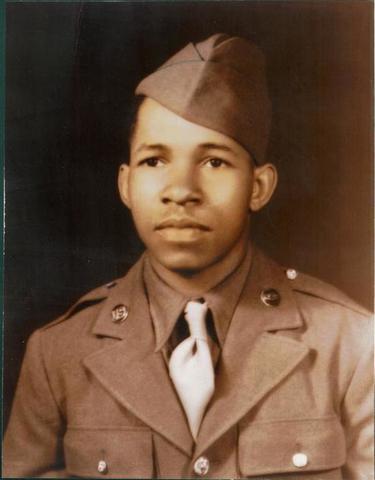 Superman was born on Krypton. Wonder Woman hails from Paradise Island. Who are some of Worthington's hometown heroes? Step inside our May exhibit to find out!
This month's scrapbook and newspaper items commemorate heroes who have helped shape Worthington, from its earliest days to the present. Among these links, you'll find noted politicians, inventors and abolitionists, including Ozem Gardner, a conductor on the Underground Railroad; James Kilbourne, founder of Worthington; Edwin Albaugh, inventor of the ball bearing clock; and Salmon P. Chase, abolitionist and Secretary of the Treasury during the Civil War.
You'll also find war heroes, influential teachers and students who stood up for their rights. George C. Blake received the Silver Star Medal for his courageous actions during World War II. Teachers Helen Robinson and Gary Smith and librarian Jo Osborne have left a lasting impact on the community through the young lives they guided. In the late 1960s, when discrimination kept Worthington High School students Leslie J. Epps and Kristy Woodward off the cheerleading squad, they started the Thomas Worthington Cardinal Cadet's Drill Team, which opened up opportunities for more girls and African Americans to participate in varsity life.
Whether it's courage on the battlefield or dedication in the classroom, scientific innovation or taking a stand for equality, heroism comes in many forms. However you define it, Worthington has had no shortage of people whose bravery and tenacity has made the world a better place.
Explore
People
Edwin S. Albaugh, 1869-1948, George Carey Blake, Sr., 1925-2011, Salmon Portland Chase, 1808-1873, Leslie Jeanne Epps, Ozem Gardner, 1797-1880, Col. James Kilbourne, 1770-1850, Emelia (Jo) Osborne (née Smith), 1935-1995, Helen B. Robinson, 1883-1980, Gary Alan Smith, 1944-1998 and Kristy Woodward
Newspapers
Worthington News

Thursday, November 4, 1926
Worthington News

Thursday, July 11, 1929
Worthington News

Thursday, November 11, 1943
Worthington News

Saturday, October 9, 1948
Worthington News

Thursday, February 15, 1973
Worthington News

Thursday, August 17, 1978
Worthington Suburbia News (SNP)

Wednesday, March 2, 1994
Worthington Suburbia News (SNP)

Wednesday, April 19, 1995
Worthington News (SNP)

Friday, May 12, 2000
Worthington News (SNP)

Wednesday, July 19, 2000
Worthington News (SNP)

Wednesday, January 29, 2003
Worthington News (SNP)

Wednesday, July 23, 2003